2023 Performing Arts Spring Season
---
She Kills Monsters
May 12, 13, 19, 20 at 7pm
May 14 at 2pm
NVC Theater Arts and Film Studies Department presents "She Kills Monsters". This play tells the story of Agnes Evans as she leaves her childhood home in Ohio following the death of her teenage sister, Tilly. When Agnes finds Tilly's Dungeons & Dragons notebook, however, she finds herself catapulted into a journey of discovery and action-packed adventure in the imaginary world that was her sister's refuge. In this high-octane dramatic comedy laden with homicidal fairies, nasty ogres, and 90s pop culture, acclaimed playwright Qui Nguyen offers a heart-pounding homage to the geek and warrior within us all. Directed by Olivia Cowell
Please be advised this production contains: Theatrical fog/haze, strobe lighting, scenes of staged violence, adult language, sexual situations, adult content. Trigger Warnings include: violence, homophobia, grief. This production is not recommended for children under 13 years of age.
Tickets: General $25, Student*/Senior $20, Group of 15 or more $15. *Students with valid school ID
---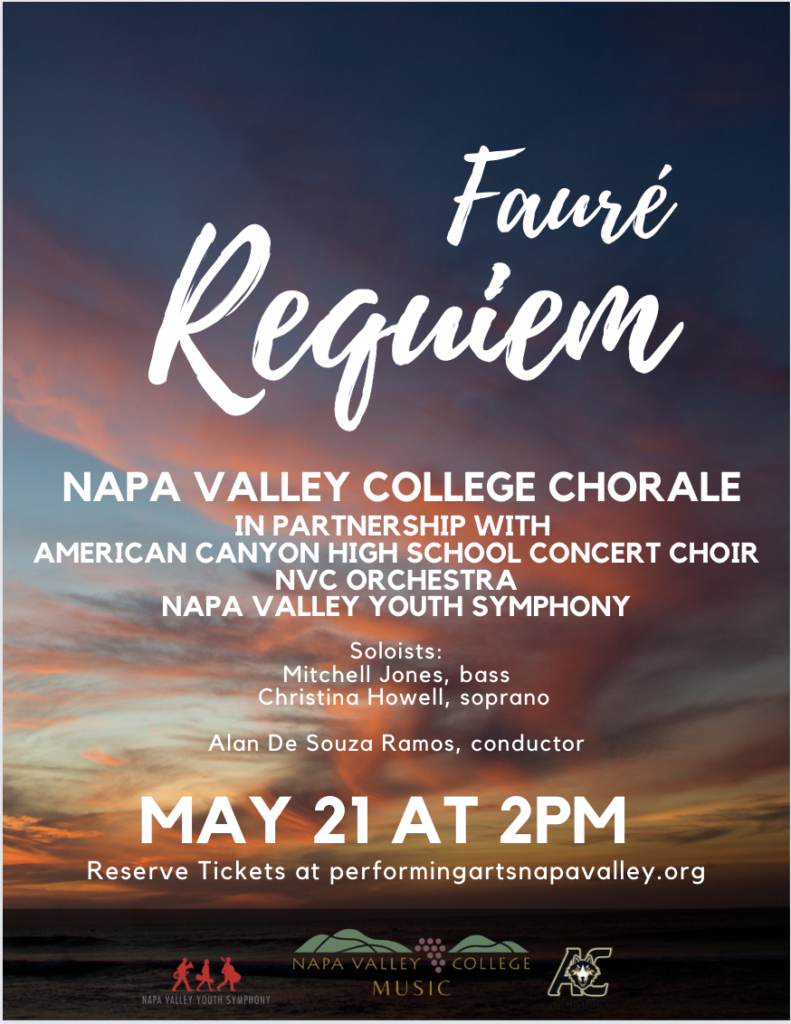 Napa Valley College Chorale
May 21 at 2pm
The NVC Music Department's Chorale will present Fauré "Requiem", with a full orchestra and professional soloists. This event is in partnership with American Canyon High School Concert Choir, NVC Orchestra, and Napa Valley Youth Symphony.
Conducted by Alan De Souza Ramos
Tickets: General $15, Senior $10, Students with valid school ID are free
---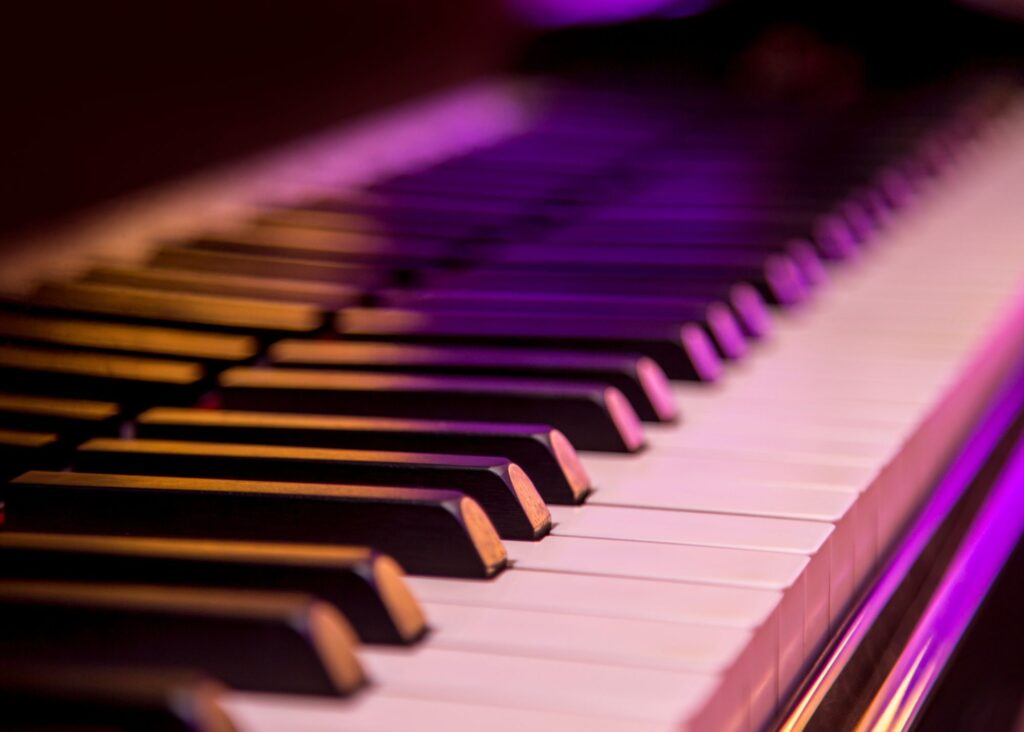 Piano, Digital Piano, and Violin Sale
May 25-27 (By Appointment)
The Department of Music at The Napa Valley College in cooperation with the Rockley Family Foundation, a non-profit organization dedicated to support music education. Musical instruments provided to other educational partners or otherwise made available, will be sold at a significant discount from manufacturer retail pricing to initiate this valuable program, providing valuable resources and scholarship money for the music students.
A large selection of grands, baby grands, digital player grands, vertical (upright) pianos, digital pianos, violins, violas and cellos will be available. This event will feature starter to professional level instruments from such famous makers as Steinway & Sons, Yamaha, Seiler, Pramberger, Roland, Stravari Fine Violins and many others. Most instruments are less than one-year old, include a new factory warranty, are tuned, and ready to go. Delivery and special no-interest financing is available on site. Moreover, in most cases, a substantial portion of your purchase is considered as a charitable contribution to the Rockley Family Foundation and may be TAX DEDUCTIBLE.*
BY APPOINTMENT: You are invited to attend a special private sale on Thursday, Friday and Saturday, May 25-27, along with our faculty and staff. This will give you an opportunity to purchase with priority in selection and price reductions. To secure a time call: (707) 312-0041
This event will be held on campus at the Napa Valley College Performing Arts Center, 22277 Napa Vallejo Highway, Napa, CA 94558. Paid parking will be available in Lot B. For directions and event details (including "virtual appointment" options) please call or visit: www.RockleyFamilyFoundation.org/Napa
In a time where creative solutions are needed to maintain a properly equipped music program, the continuation of this initiative is important to us in our efforts to further education in the arts. We invite you to take advantage of this wonderful opportunity.