The Emergence Festival is an annual celebration of new work created and performed by Napa Valley College students, alumni, faculty and staff. It provides opportunities for emerging performing arts writers, filmmakers, composers, choreographers and spoken word artists to premiere their new plays, screenplays, monologues, dance pieces, music compositions, songs, poems, films and other means of performative expression.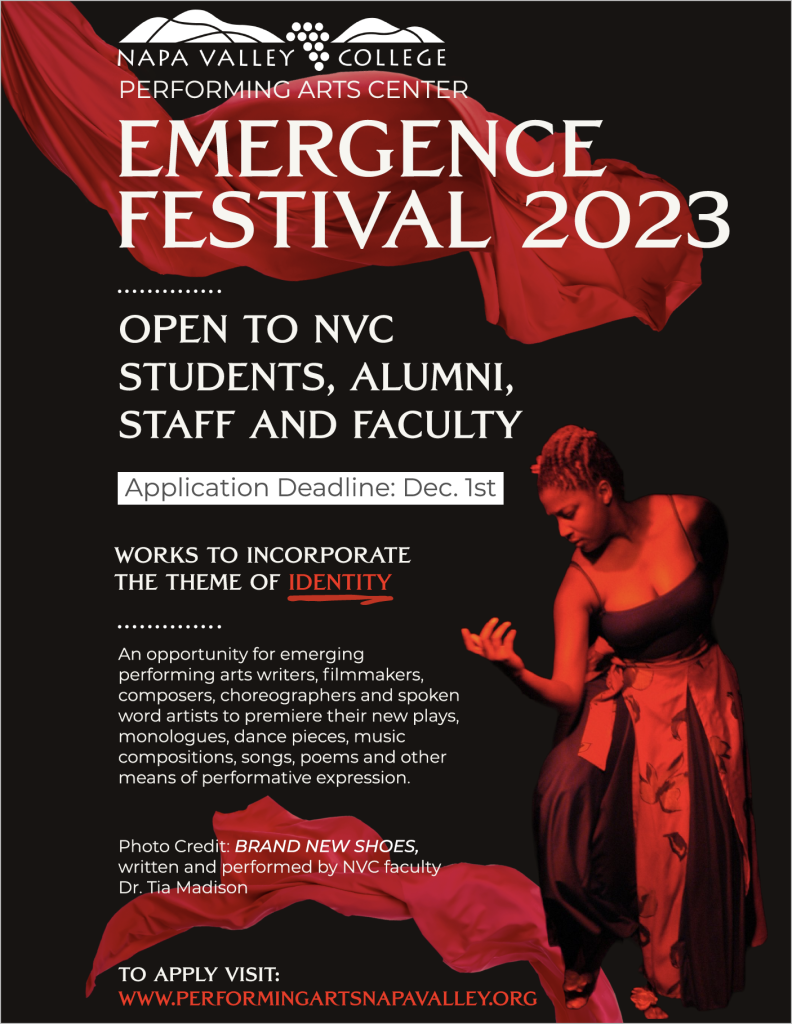 The theme of this year's festival is Identity and will feature performances of BRAND-NEW SHOES, written and performed by NVC faculty Dr. Tia Madison
Those involved may opt to receive college credit, fulfilling transfer requirements.
To apply you must be a Napa Valley College student, alum, staff or faculty member.
The work of art must incorporate Identity as a major theme. The work must be under seven minutes in length.
Applicants may perform sections of their works to fulfill the time limit requirement.
---
APPLICATION
Answer the following prompts in a Word or PDF document.
Title the document with our last name followed by Emergence (for example, if your last name is Martinez you would title the document MartinezEmergence).
Once you have filled out the application, email to [email protected]. In the Subject line put EMERGENCE in all caps.
The application deadline is December 1, 2022.