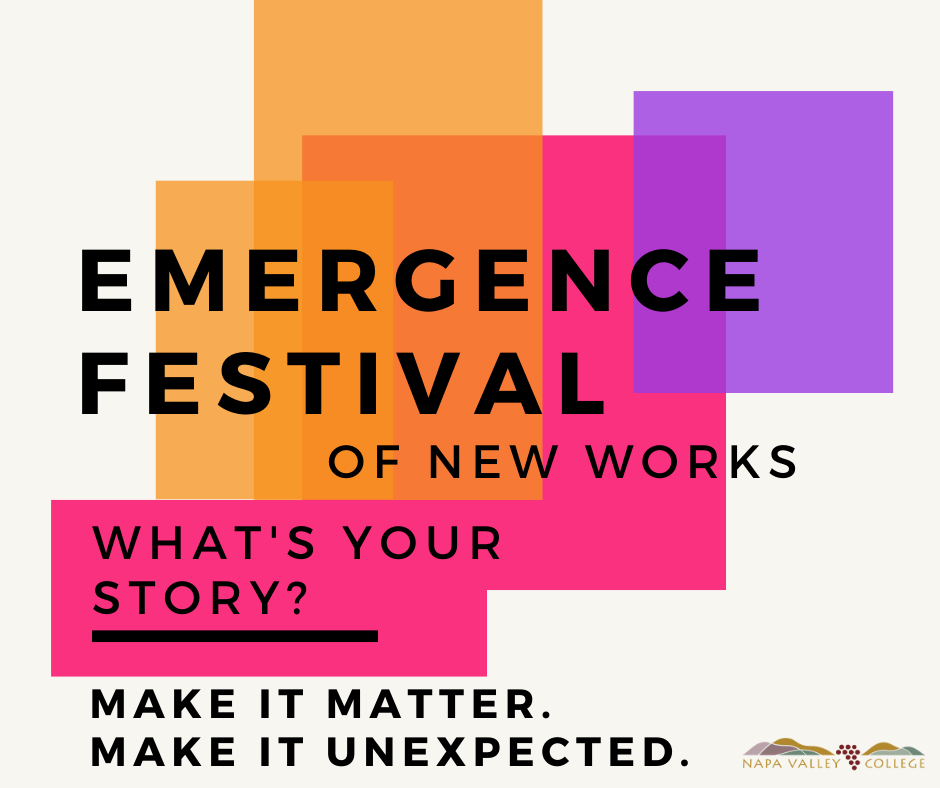 Curated by Jennifer King

This annual celebration of new work by Napa Valley College students, faculty and staff provides opportunities for writers and performers to premiere their new plays, music dance pieces and other means of performative expression.
Share your story in fictional form through the mediums of short plays, monologues, devised theater, dance pieces, song, poetry, 2D, digital media, and other forms of artistic expression.
Napa Valley College Theater Arts is currently accepting proposals for student, staff, and faculty generated work. Solo, collaborative and shorter works are highly encouraged.
Email JKing@napavalley.edu for any questions.
Submission Deadline
December 12, 2019 at 5pm
Performance Dates
February 7 & 8, 2020 at 7pm and February 9, 2020 at 2pm