We are proud to present the third annual ¡Viva Mariachi! Festival on Saturday, April 1, 2023 at the NVC Performing Arts Center
This cultural event promotes the rich heritage and traditions of Mexico through Mariachi music and music education. The Viva Mariachi Festival is once again hosting youth/student groups representing three levels of our nation's public institutions: middle school, high school, and college.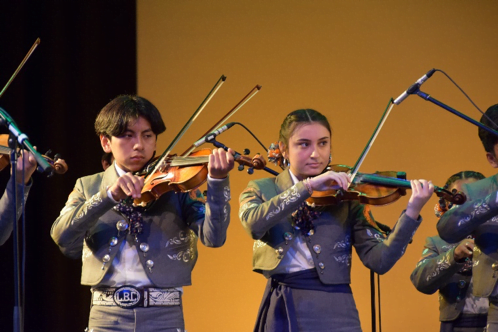 The festival connects our community to higher education and offers an opportunity to see firsthand how mariachi programs are thriving in the U.S and how they serve to enhance students' academic performance.
Generous Napa County donors and sponsors allow us to keep ticket prices accessible, reimburse performers for travel, and cover operational costs of the event. It is this generosity also that supports curriculum development for local mariachi music education programs for all ages.
Please consider a sponsorship or gift of support for Napa Valley College's annual event celebrating music, community, and learning.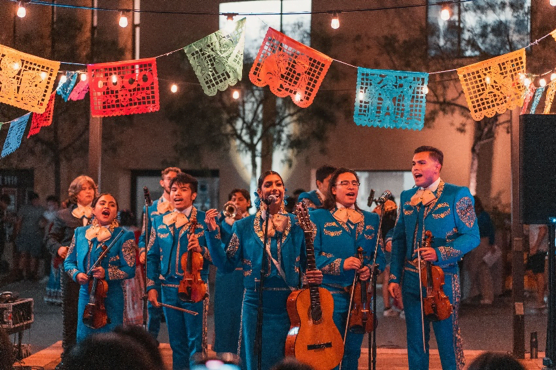 Mariachi de Uclatlán was the first collegiate mariachi group in the nation, founded in 1961. Hosted by the University of California at Los Angeles (UCLA) Department of Ethnomusicology, Mariachi de Uclatlán is a student group dedicated to the performance of traditional Mexican music. For the past 30 years they have been under the leadership of 2020 Grammy Award Winner Jesús "Chuy" Guzmán.
We are also proud to introduce, Mariachi Los Gavilanes. Mariachi Los Gavilanes of Monaco Middle School has been serving the Las Vegas community since 2002. They are one of the nation's largest mariachi programs.
Back by popular demand, we are excited to welcome back, Cantares de Mi Tierra from Santa Rosa. Cantares de Mi Tierra recently opened for the world-famous Mariachi Vargas de Tecatitlan and often participate in high-profile mariachi competitions.
---
Mariachi programs enrich the cultural vitality of educational institutions and surrounding communities.
¡Viva Mariachi! is fully funded by the generosity of supporters, sponsors, and patrons.
Please consider a sponsorship or gift of support for this Napa Valley College annual event celebrating music, community, and learning. ¡Viva Mariachi! is funded through the generosity of our sponsors, donors, and patrons.
Click here…To give a gift of support